Wednesday, July 15, 2020 6:57:44 PM America/Los_Angeles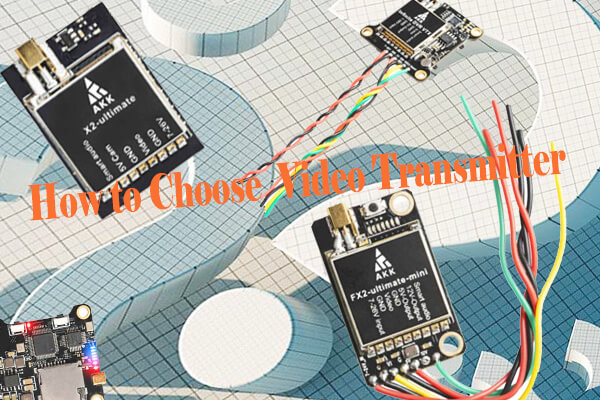 Hi guys, here is AKK. Do you find it difficult to choose Video Transmitters (VTX) for your Drone Plane currently? It is a common phenomenon since there are too many video transmitters in the FPV market. Today, we are going to talk about some significant features of 5.8Ghz video transmitter, which greatly helps to choose your GO TO VTX.
Read More
Monday, May 18, 2020 11:13:18 PM America/Los_Angeles
Hi guys. If you can't work out how to get AKK FPV VTX working in Betaflight 4.1 with VTXTables, come here, you will find it is not difficult at all!
Read More
Wednesday, June 20, 2018 8:02:33 PM America/Los_Angeles
Good afternoon dear friends.
Apparently, AKK Technology is striving to become the most advanced manufacturer on the FPV field.
The speed with which new products appear on the market is startling.
The last few months have not been an exception.
Researchers and developers of this company were able to create several new compact and powerful VTX transmitters, among which are two samples - AKK X2-ultimate and AKK FX2-ultimate.
Consider these products in more detail.
Read More
Wednesday, May 23, 2018 7:11:06 PM America/Los_Angeles
Video Transmitters from AKK
AKK has some neat video transmitters out that are suitable for racing drones as well as airplanes and they feature an OSD and selectable power output. There are two versions available, the X2 and the FX2. The X2 is the traditional format suitable for airplanes and drones. The FX2 has 30.5mm mounting holes for placing it on your stack in a racing drone.
Both units feature Smart Audio support, OSD, microphones, a button to set frequency and power output. They have selectable power outputs of 25,200,600 and 1200mW. They can take an input voltage of 7-26V and there is a 5V out for powering your camera. Cost is around $26 and you can select your MMCX connector adapter to be SMA or RP-SMA.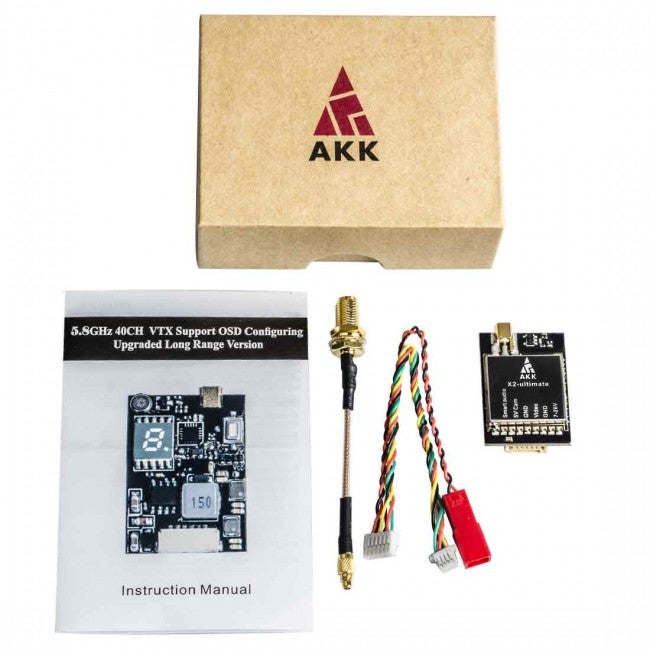 AKK X2 Contents
AKK FX2 Contents
Friday, March 30, 2018 5:56:41 PM America/Los_Angeles
The SmartAudio protocol implementation has been updated to be fully compliant with the SmartAudio specification. First generation AKK VTX devices have a bug in their SmartAudio protocol implementation, causing them to fail to work with the SmartAudio protocol as implemented by Betaflight 3.3 (and KISS / RaceFlight). In order to not leave the owners of these VTX devices stranded, a branch off the Betaflight 3.3 maintenance branch has been created with a fix for these devices in it. This branch will be updated for all 3.3 patch releases. If you own one of these first generation AKK VTX devices and are affected by this bug, please go to this website to download a Betaflight 3.3 version that works with your VTX device. (Go back to this page to download the latest version whenever a new version of Betaflight 3.3 has been released.)
Read More
Tuesday, January 30, 2018 7:08:56 PM America/Los_Angeles
When it comes to drones and in particular video transmitters, technology is advancing rapidly. This is allowing manufacturers to shrink devices whilst at the same time increasing functionality and performance. A very good example of this is the AKK Nano2 FPV Video Transmitter. This micro VTX has all the features and functionality we have come to expect from a VTX, but certainly not one this small or this cheap! Read on below for my AKK Nano2 Review.
Read More
Wednesday, January 24, 2018 5:53:23 PM America/Los_Angeles
This little VTX has some nice features that might make it the right one for you in your next 20X20 stack build for only $19!
Read More
Monday, January 15, 2018 12:11:00 AM America/Los_Angeles
I will not yell "Buy Buy Buy VTX from AKK" like one of my reviewer fellow, but I can confirm that FX3 has solid build and excellent range. It is stack-able, the included pigtail allows many installation position of the antenna.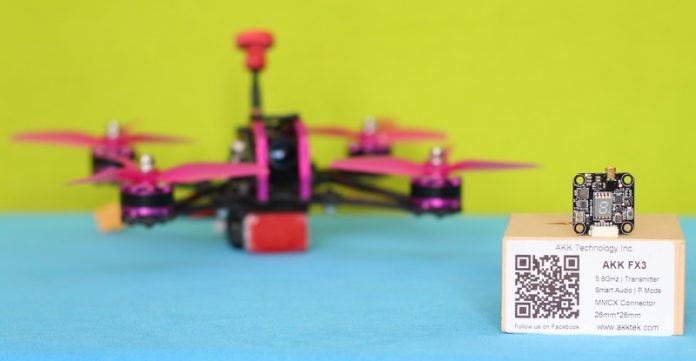 Read More
Thursday, December 28, 2017 11:12:00 PM America/Los_Angeles
X2P is standart sized VTX. It has switchable output power setting of 25mW/200mW/500mW and 800mW. Selectable 40 channels that can be changed with push button.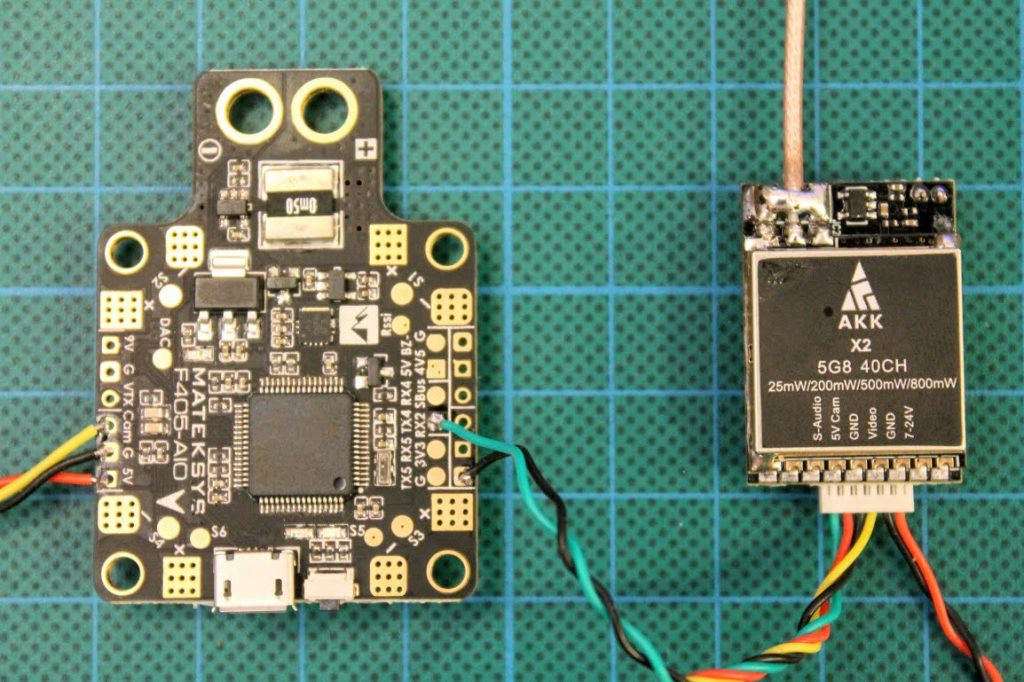 Read More
Tuesday, December 5, 2017 10:11:00 PM America/Los_Angeles
The TBS Unify Pro is $40+ shipping – so you're looking at maybe $45 or so. If you're looking to save some cash and maybe get a lipo instead, then the AKK X2P is a decent little transmitter that does everything the TBS Unify Pro can. Plus, it's available on Amazon with fast Prime shipping – so if you need something cheap and need it FAST, pick up an X2P.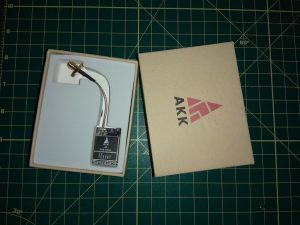 Read More