As a proactive and innovative company, AKK technology is aiming to become the best manufacturer at FPV field. AKK tech have an engineer team of more than 20 guys, including hardware engineer, software engineer, testing & maintenance engineer, structural engineer etc, they are dedicated to creating new products for customers worldwide. Some customers asked if they worked 24x7 hours when they saw the AKK speed of new products release. To be at the forefront of FPV field, our experienced engineers are constantly planning, researching and reviewing the latest components/chipsets available, as well as working closely with key chipset manufacturers to incorporate that into our products.


Specialized

AKK technology is a professional manufacturer offering FPV wireless transmission products and accessories such as transmitters/receivers, AIO camera combos and antennas for the FPV community,and we are developing more high value products such as quadcpters. We've been committed to providing our customers with the best possible service—and to improveit every day.

Innovative

Always keeping a close eye out for the next fashion, and always with a passionate drive to exceed expectations------that is what AKK technology has been doing in order to keep moving forward. As an active brand, AKK has worked to deliver the best product experience, helping our customers to fly their birds perfectly and properly. Drones have taken the world by storm and this will be Akk's field of expertise.

Passionate

AKK believe FPV is a business trend of optimism and fashion, and in that spirit we continue to grow and evolve. Free shipping, mobile shopping and exciting new retail partnerships offer us continued opportunities to serve more customers in more ways, also show AKK's products with a fresh, pleasant shopping experience and inspiring style.

Positioning

We hope you can trust AKK Technology and build your own customized quadcopters, We commit to become a product representative of high performance-price ratio to benefit our consumers ---- this is our marketing positioning. The price of all the AKK's products will be reasonable and the performance is better or at least equal when compared with our competitors. This is how we build our client base so quickly and will continue to expand.
AKK will always benefit our customers with more affordable products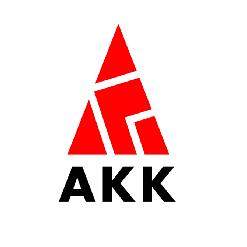 Clearer AKK logo please click here, transparent background logo click here, right click and save.