Details
Details
Comparing to recording video from your video receiver, DVR VTX has its own advantage. It provides us clear footage directly from the FPV camera, so it minimizes signal interference from 5.8GHz transmission. If you are finding an FPV VTX with DVR(digital video recorder), this one may be the right one!
Novel design FPV VTX. The design of this FPV VTX is different from other DVR VTXs. It has a double layer stacking structure, one for video transmission, one for DVR. It can be normal use though you remove the DVR board!
Onboard Microphone. Hearing is important when flying your quad since you can learn more about the drone situation through the audio feedback.
20x20 VTX. It has taken the Infinite DVR and cut the mounted size to only 20mm! You can mount it directly to your FC.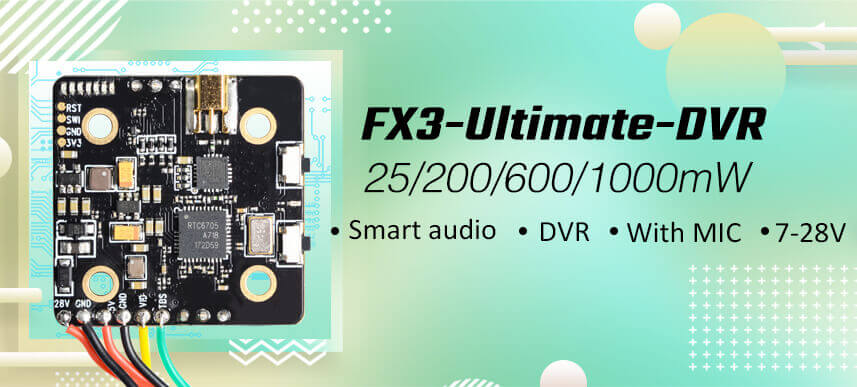 Key features:
Smart audio support. This DVR VTX supports SmartAudio, and you can change VTX settings in Betaflight OSD, such as channels and output.
Easy to use.One button control frequency and power setup.
MMCX Adaptor. The weight, durability and cycle rating make MMCX connectors get greatly popular.
Wide voltage input. 7-28V input. The 2-6s battery is suitable for this DVR VTX.
5V output. This DVR VTX provides 5V output to your FPV camera.
25mW/200mW/600mW/1000mW power switchable.
AKK FX3-Ultimate-DVR VTX Table, please click here.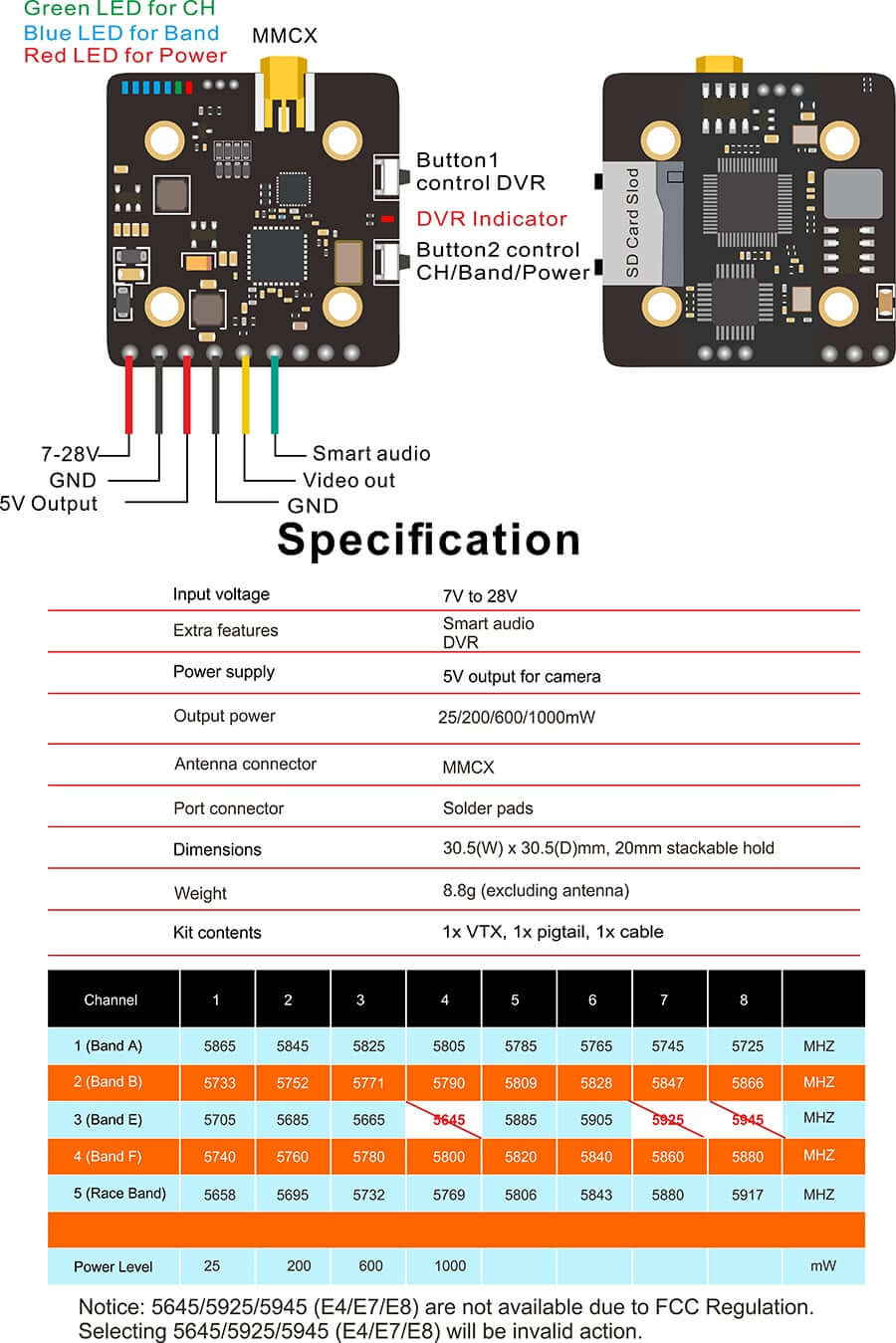 Reviews
Customer Reviews (3)
Great price.

Review by

Ian Wiskow

Great video and durability. Runs really hot. Need to ensure it's not plugged in for long without airflow.
(Posted on 9/21/2020)

Great DVR VTX

Review by

Gilberto Russell

I'm quite happy with the AKK FX3 Ultimate DVR VTX. I haven't had any troubles with it yet (have it in almost all my quads). (Posted on 8/20/2020)

Almost perfect

Review by

Vital Potter

1000mW vtx with dvr. Great vtx with strong signal and durable (Posted on 6/15/2020)
You may also be interested in the following product(s)