Details
Details
The AKK X5 Pro FPV VTX is a typical micro VTX, only 2.5g with a 16*16 mounting size. But this VTX doesn't leave anything out!
Smart audio.The VTX support smart audio, which means that you can control the VTX settings in Betaflight OSD, such as channels and output.
With Mic. You can hear the motors from goggles and on DVR because the VTX has a built-in microphone.
LED display. The red, green and blue LED display makes it easy to operate.
Actually, unless you want to do long range, this 200mW micro VTX caters to the most part. Have to say, sometime this micro VTX is really an ideal FPV VTX!
Features:
Support pit mode. This micro VTX supports Pit mode, which minimizes the output of the VTX to the lowest possible setting causing the least amount of interference possible.
One button setup channel/band/power with cool LED display. Easy to use with obvious indicators. The design of this micro VTX suitable for the actual operation.
25mW/50mW/100mW/200mW/ power switchable. The low power makes the micro VTX not get so hot, and meanwhile, it nearly satisfying with the daily fly for whoop/micro Quad.
5V input with 5V output.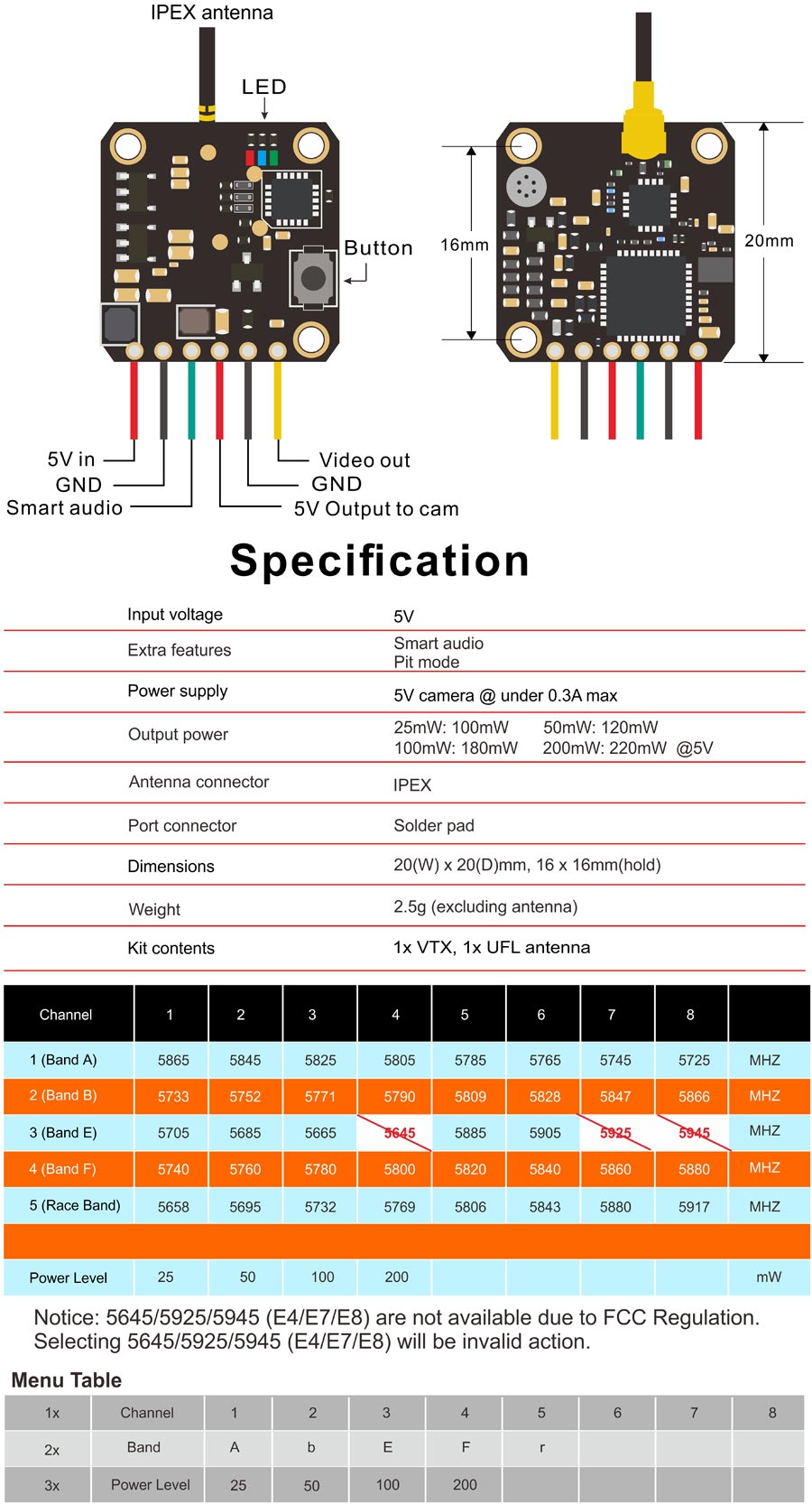 Reviews
You may also be interested in the following product(s)