Details
Details
37channels are all above 5650 and below 5925MHz, which are legal to use in the USA with an amateur radio license.
This equipment is being sold under FCC's amateur radio rules. Operators must require amateur radio license to operator legally in the US. Use of amateur equipment without a license or use of equipment on restricted frequencies could subject the operator to significant fines by the FCC. By purchasing this equipment, the user is agreeing that they understand these responsibilities and will operate the equipment legally. More information related to ARL, please go to
http://www.arrl.org/getting-licensed.
Key features:
Support Smart audio
25mW/200mW/600mW/1000mW power switchable
One button frequency and power setup
OSD configuration using smart audio
7-26V input with 5V/12V output for camera
With MIC
Notice:
VTX has 5V&12V output to camera. Please solder 5V camera to
5V-out solder pad, or solder 12V camera to 12V-out solder pad.
Never solder 5V camera to 12V-out solder pad or solder 12V camera to
5V-out solder pad, which may damage camera.
Never solder 5V-out and 12V-out at the same time.
The selections in yellow are not available due to FCC regulation.

The use and operation of this product requires an amateur radio license.
Please apply license before purchasing and using this product.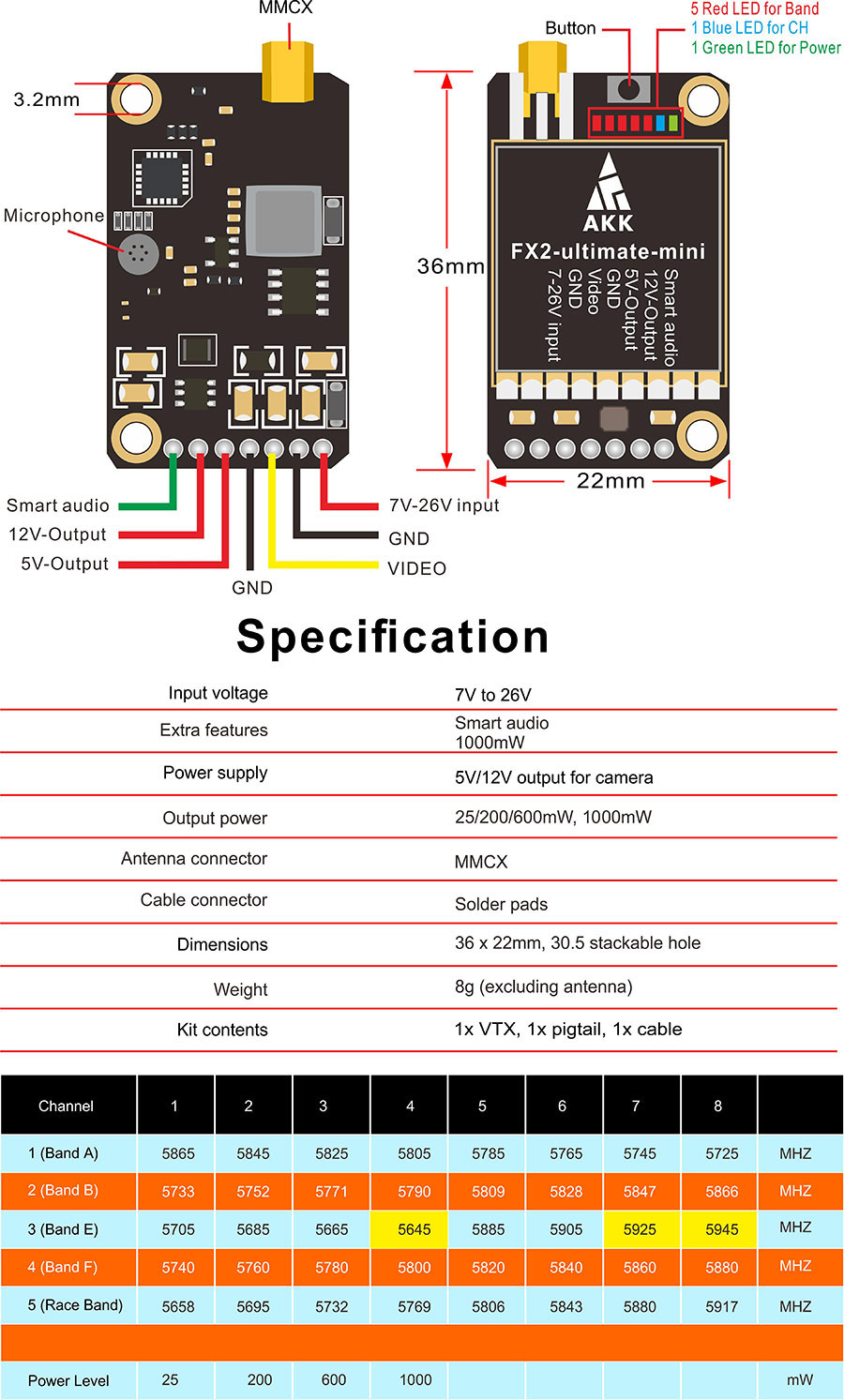 Reviews
Customer Reviews (1)
Si è unaVTX molto interessante!

Review by

Luca Borghi

Si è unaVTX molto interessante! (Posted on 3/17/2020)
Write Your Own Review