Friday, December 29, 2017 2:12:00 AM America/New_York
X2P is standart sized VTX. It has switchable output power setting of 25mW/200mW/500mW and 800mW. Selectable 40 channels that can be changed with push button.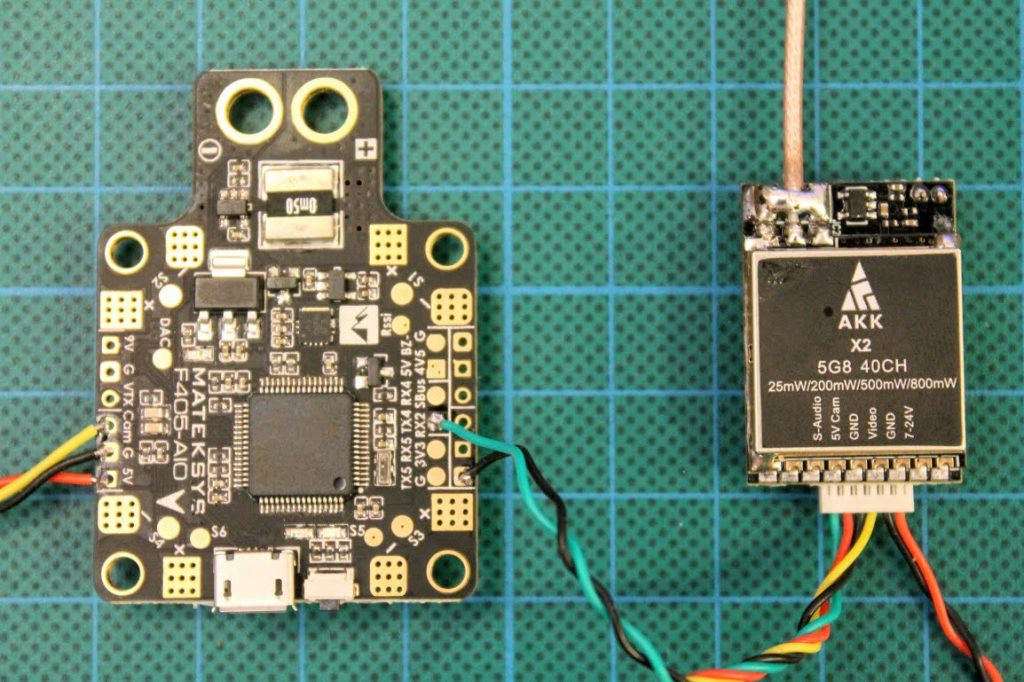 Read More
Wednesday, December 6, 2017 1:11:00 AM America/New_York
The TBS Unify Pro is $40+ shipping – so you're looking at maybe $45 or so. If you're looking to save some cash and maybe get a lipo instead, then the AKK X2P is a decent little transmitter that does everything the TBS Unify Pro can. Plus, it's available on Amazon with fast Prime shipping – so if you need something cheap and need it FAST, pick up an X2P.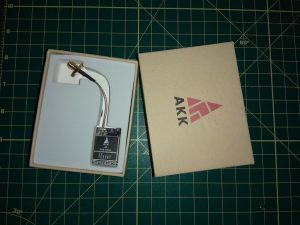 Read More
Wednesday, November 22, 2017 2:19:00 AM America/New_York
l y a quelques temps déjà, AKK nous a envoyé quelques vTx à tester. Aujourd'hui je vais prendre une peu de temps pour vous parler du modèle AKK FX2. Il s'agit d'un émetteur vidéo stackable (au format 30 x 30 mm) que j'ai installé dans mon ImpulseRC Alien 5′ pour remplacer mon bon vieux FX800T. Ce dernier fonctionne encore très bien, mais il émet « moins fort » et n'est surtout pas contrôlable via le contrôleur de vol.
Read More
Saturday, November 18, 2017 12:48:00 AM America/New_York
"The AKK X2 is an FPV transmitter that offers good performance and quality at an affordable price. Its built-in LC circuit means video transmission is generally clean with very little signal loss. It can also accept OSD outputs from Betaflight flight controllers making for a less cluttered and lighter FPV system with OSD. "

Read More
Friday, November 10, 2017 1:28:00 AM America/New_York
Since the first FPV drones, VTXs evolved a lot. They became smaller and more powerful. In addition to the compact size and up to 800mW broadcast power, the AKK X2 comes with Smart Audio. This means that you can configure the AKK X2 remotely via your transmitter.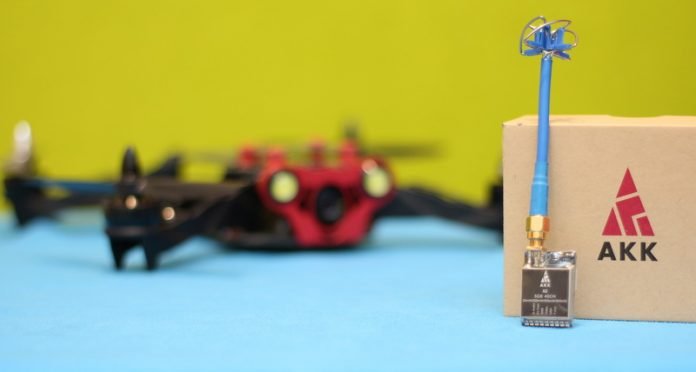 Read More
Sunday, November 5, 2017 2:50:00 AM America/New_York
In this review we will take a look at some new video transmitters from AKK, which are affordable VTX's that come with SmartAudio.
Read More
Sunday, November 5, 2017 1:05:00 AM America/New_York
Chinese manufacturer AKK has a surprisingly robust lineup of quadcopter electronics—including flight controllers, FPV cameras, and of course 5.8GHz video receivers and transmitters. I was drawn to their site by the AKK X2P 5.8GHz video transmitter, which is a fully featured VTX
Read More
Saturday, September 9, 2017 10:49:00 PM America/New_York
Wednesday, September 6, 2017 7:01:20 AM America/New_York
Nous avons été contacté par le fabricant Chinois AKKTEK qui propose des produits dédiés au FPV a des tarifs abordables.
Il dispose d'une gamme de produits assez complète.
Vous pouvez trouver leur site internet ICI
Read More
Saturday, September 2, 2017 1:20:54 AM America/New_York
That is where this split system comes. You can put a camera on the nose and move VTX little further away to have correct CG on the plane. Or maybe you want your camera to be inside canopy and VTX outside.
Read More