Recently we were told by our customers that a lot of products use AKK's brand were seen in many shopping platforms. But the their promotion prices are even more expensive than the original prices in akktek.com.Together with the other things,therefore we have the following statements.
1. AKK Technology is applying for the official EBAY store. All the AKK products sold on EBAY now are more expensive than the AKK official website, these items are sold by other merchants, not AKK Technology. They buy the relevant products from AKK's stores within several minutes once you place the order in their EBAY store.
---
July 26, 2017
Are you looking for the best FPV camera for your racing drone or quadcopter? Compare FPV drone cameras side-by-side with our interactive table above, or sort FPV cameras by your most important parameter with the table below. Latency times were measured by RCSchim and Oscar Liang.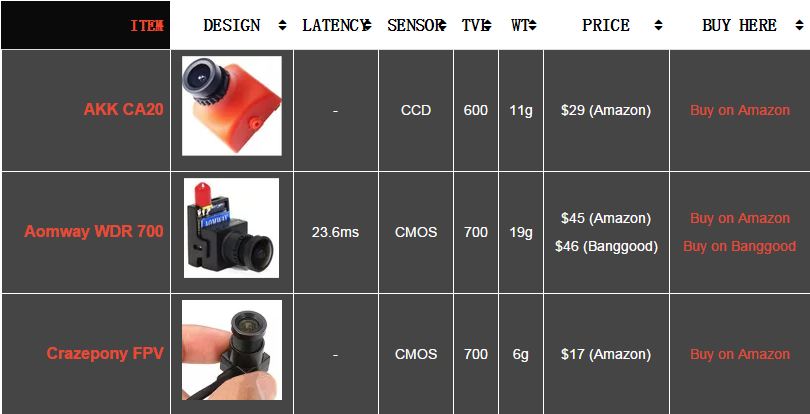 ---
July 25, 2017
And once again, we have another product from AKK, and once again you may be asking yourself, whats different and special about this one. Compared to the other AKK VTX's we have reviewed, this one has a number of features that we really like, and differentiate it from its siblings, the X1 and X1P.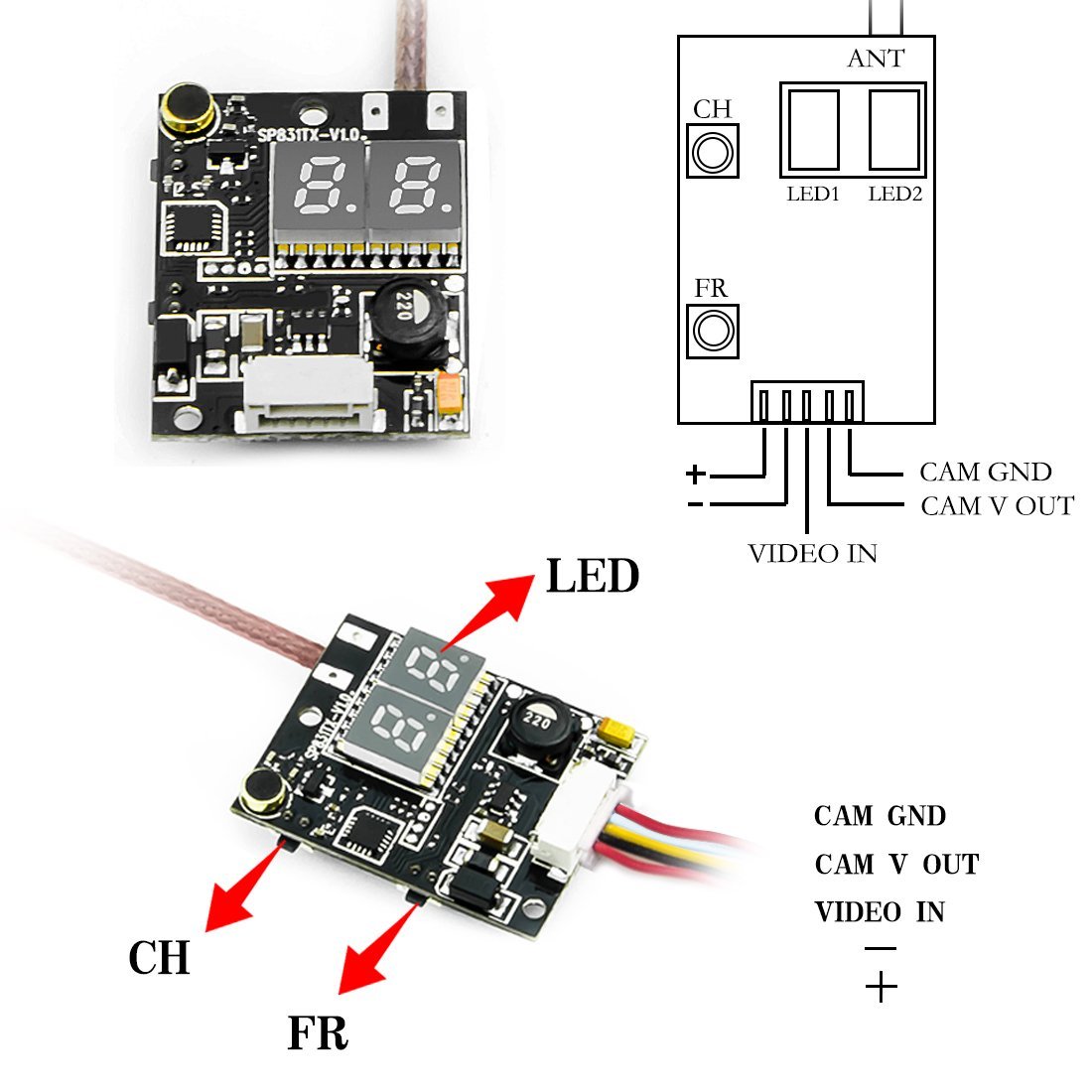 ---
Looking for the best 5.8ghz antenna for FPV? Perhaps you're looking to upgrade you're stock antenna for a circular polarised antenna to help prevent visible 'dropouts' due to multi-path signal interference? Use our table above to compare data for the latest circular polarised antennas and use our sortable table below to rank antenna's by your chosen parameter.
---
July 12, 2017
There's one thing that goes hand-in-hand with drones – First Person View, or FPV for short. FPV lets a drone pilot see what their drone sees using an onboard camera. Use our chart above to compare the latest FPV goggles and with links to buy, or use our searchable tables below to browse additional components required by some FPV goggles. Then read on to learn what we think are the best FPV goggles for each category.
---
June 10, 2017
This is our first AKK product that we have reviewed that is not a video transmitter, but will it keep up the high bar of standard and quality and performance that the video transmitters have set.The specs looked good. A 600tvl ccd camera with the 1/3″ SONY SUPER HAD II CCD, Nextchip 2040 DSP is always a good sign for an FPV pilot.
---
May 27, 2017
Thanks to AKK Technology for providing the X1P for review, now, you may be thinking after clicking on this review, that we have already reviewed this product. And yes, in the most part you are correct. A month or so ago, AKK sent us their X1 switchable video transmitter. We almost couldn't fault this product, and now with the X1P switchable video transmitter, they have kept the quality up.
---
March 20, 2017
As you may know by now, we like products for a low price that work well, especially video transmitters. We have done previous reviews on the cheapest video transmitters you can buy, and the most expensive.This one is definitely on the more inexpensive side, but it is still under 20 pounds, making it very affordable.This is hands down, the best video transmitter we have used for under 20 pounds.